Careers at
Tuohy Construction
Are you a talented and enthusiastic individual looking for a new challenge?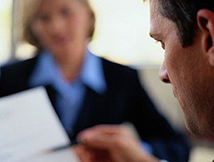 We are always looking for experienced, high calibre applicants to join our workforce, preferably with relevant trade experience in a sub-contract environment.
We recruit staff and subcontractors from all backgrounds. We recognise office and management skills, as well as craftsmanship in all areas. Our aim is to continually increase standards in quality and delivery, and to provide continuity of work. We do this by delivering strong training programmes for our whole team.
All our training plans incorporate a formal induction programme. Our employment packages include many of the following elements:
competitive salaries
career and management development opportunities
personal development plan
structured training schedule
health and safety training
If you feel you have something to offer the business and in return want a challenging and rewarding career, where the pace of development is only limited by your own talent and ambition, send your CV with a covering letter through one of the following options:
Online Career Form:


Email: info@tuohyconstruction.com
Post: Here